In the wake of health challenges and the scope of their impact, advances in the field of medicine must be complimented with scientific policy innovations in health. Health as a domain represents a convergence of various systemic inequalities and barriers to access. While crises-borne focus on mitigation of public health challenges emerge as matters of short-term priority, creation of sustained wellness and resilience becomes important for long-term health of the populace.
Mobile Tower Radiation
Where it all began
Patrika's groundbreaking campaign on radiation began with an exposé on the ill-effects of radiation emitted by mobile towers and the health hazards caused by radiation. Patrika took on a suo moto initiative to evoke concern and spread awareness regarding the issue that was rarely seen as part of mainstream concern and debate in the country. What started as a campaign with its epicenter in the states of Chhattisgarh, Rajasthan and Madhya Pradesh, has now become an all India movement. The ripple effect of the campaign can now be seen in regions of Goa, Mumbai, Kanpur where citizens are rising to say no to towers.
Our target areas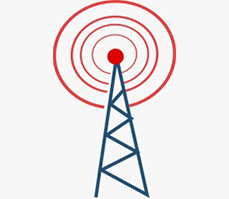 GRIEVANCE REDRESSAL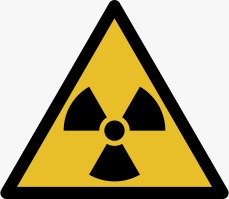 LAND/ HOUSING FRAUDS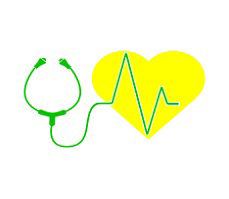 NEXUS OF LAND MAFIA
How the campaign took shape?
On December 17th 2011, Patrika published an expose on the ill-effects of radiation emitted by mobile towers and the health hazards caused as a result. Going even further, Patrika campaigned to evoke concern and spread awareness regarding the issue that had hitherto not been part of mainstream concern and debate in the country. And thus, an intense and fearless campaign against worrying tower and mobile radiations took shape.
The issue was first raised in the Raipur edition of Rajasthan Patrika which resulted in the local administration to take steps to dismantle 35 illegal towers across 8 zones in the city. The Jaipur edition followed lead and added momentum to the debate. Soon after, the issue catapulted into a national debate on radiation norms, tower installations, and precautions.
Our impact story
Patrika not only created mass public awareness about the growing menace of radiation but also created a momentum to back TRAI to set rules and regulations to control indiscriminate construction of mobile towers and the electromagnetic radiation emitted by them
Public engagement

Residents joined hands to remove the towers from their areas; filed complaints about unauthorized towers, filed RTI applications, and lobbied against new installations.
Citizens of Rajasthan, Madhya Pradesh, and Chhattisgarh started opposing mobile tower installations, and many households, where mobile towers were installed, cut the power supply of such towers.
Residents of Lutyen's Zone in New Delhi joined the protest as well.
Citizens in Rajasthan, Madhya Pradesh and Delhi have also take up legal recourse to protest against telecom companies who have filed cases against orders for removal of mobile towers.

Disincentivizing properties with mobile towers :The land near mobile towers were met with the disinterest of buyers and such properties showed a decrease in rates by 15- 20 %
High Court interventions:

Taking cognizance of the news, the High Court ordered the removal of mobile towers from the premises of hospitals, schools, colleges, educational institutions and from areas with dense population.
Comprised of members such as Prof Saleem, Dr. Navlakha, and Mr. Shekhawat, the High Court set up a reviewing committee to conduct site-visits, measure radiation levels and also took cognizance of the people residing in the vicinity and their health problem.
Rajasthan High Court fixed the deadline for removal of towers from hospital buildings pushing the Medical and Health departments to prepare the issuance of orders to all the hospitals to comply with the norms by the deadline.

TRAI Guidelines: : TRAI formed a committee and prepared guidelines to decide and set the permissible rate of emission from mobile towers
Intervention by government arms:

The campaign Khamosh Dushman resulted in the MP Nagar Palika Act 2012 prohibiting the installation of new towers on schools, hospitals, and community buildings, besides the removal of the existing ones on such premises. The act also enforces license fees for both new and old towers.
Jodhpur Police Commissioner sought to lower towers' signals and change their direction near the Central Jail premise.
In Jodhpur a drive was carried out in partnership with domain expert OPN Calla to measure radiation levels and alert citizens about high exposure

Government intervention:

In Sept. 2012, the Telecom Ministry issued guidelines to reduce radiation levels by one-tenth after a directive from the Apex Court. A show cause notice has been served by Delhi Government to 102 Telecom operators who are violating radiation norms
Telecom Ministry also issued a notice to handset manufacturers asking them to prominently display radiation level (SAR) emitted by their device beginning from August 2013.
Gallery
Live Park
Where it all began?
In 2012, Patrika began a campaign to revitalize the management and development of parks in the Jaipur city as spaces of lively community engagement and environmental sensitization. The campaign began with an observation that except some parks in important parts of the city, most parks lay in a state of disuse with no constructive recreational or educational programs taking place.
Approval of action plans to energize parks were received from the Jaipur Development Authority for two pilot projects. Nehru and Mahaveer Park of Jaipur became spaces where people became part of plantation drives, enjoyed therapy sessions and check-up camps, participated in various competitions, celebrated festivals and became aware of civic responsibilities towards conserving nature and natural resources.
Our target areas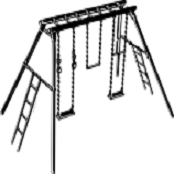 RENERGIZING PARKS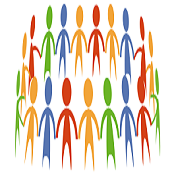 CIVIC ENGAGEMENT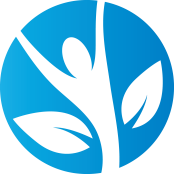 COMMUNITY HEALTH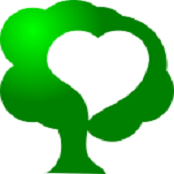 Environmental Awareness
How the campaign took shape?
The campaign took on innovations in public engagement in the form of the following sub-campaigns:
Health & Harmony: This module included weekly health check-ups and counselling help with ailments such as asthma, diabetes, orthopaedic and dental diseases; Ayurveda treatment from experts and a special emphasis on child health.
Park Tradition :Patrika's campaign sought to review community unity around the celebration of traditions such as Lohri celebrations, Puppet Show, Folk Performances- all of which became occasions to engage local communities and share common concerns.
Discussion Triangle :Repertoire by a youth group Arihant creatively took on discussions of civic habits and environmentalism attracted the attention of all generations of residents.
Tree Talk- Green Walk :Stories about trees and their usage with experts like Karan Singh, Dr. Amla Batra, and Banwari Lal gave awareness about local, natural resources an interactive flavour.
Children groups tried their hand at musical performances and jingles with social and environmental messages. Children also participated in the BIG BIN contest where they picked garbage and polythene bags from the park, the maximum contribution being rewarded.
Park Sport Park sport was to inculcate teamwork and collective thought as bases for dialogue and the adoption of healthy habits.
Gallery
Ayushman
Where it all began?
Through a joint initiative by Patrika and National Institute of Ayurveda (NIA), a commitment to promote natural, authentic, and scientific therapy was given shape. The campaign saw the organization of a free mega camp "Ayushman" at Sadhu Vasvani Public School, Jaipur. The camp was designed as a consultative conclave and witnessed free health checks ups, free distribution of medicines, electrocardiograms and spot tests conducted by the NIA for diabetes and anaemia as well as a seminar on different aspects of Ayurveda medicine and therapy graced by noted luminaries of the NIA.
Our target areas

PUBLIC HEALTH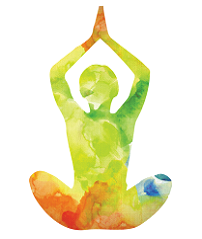 AYURVEDA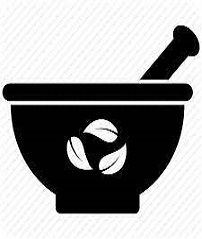 TRADITIONAL MEDICINE
How the campaign took shape?
Consultation-cum-conclaves were organized with the following agenda:
Health Check-ups which were followed by distribution of free medicines.
Spot Tests: MD students of NIA and lab experts conducted on-the-spot tests for diabetes, anaemia and performed electrocardiogram procedures.
A seminar was organized on different aspects of Ayurveda medicine and therapy. Prof. Banwari Lal Gaur, Ex Chancellor Ayurveda University, Prof. Mahesh Chand Sharma, Ex Chancellor, NIA, Jt. I S Israni and Prof. Ajay Kumar Sharma, Director NIA chaired the conference.
Our impact story:
26 PROMINENT DOCTORS IN ATTENDANCE
Gallery
Ahsaas
Where it all began?
Despite the best of intentions, there often exists a mismatch between our desire to further social justice and avenues of doing so. Inclinations towards social volunteerism and entrepreneurship to aid the empowerment of underprivileged, vulnerable, disadvantaged (physically, mentally, socially, economically) and other marginalized communities of the population remain dormant on the part of civil society and governments alike. Patrika's 'Ahsaas' campaign took off in 2012-13 with the goal of infusing a sense of empathy and ethic of care back into the community.
Our target areas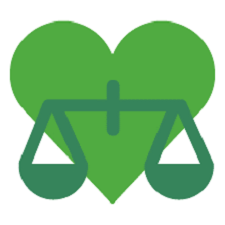 INCLUSIVE DEVELOPMENT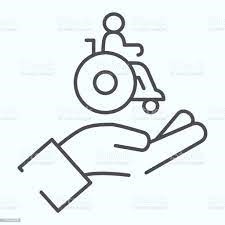 VISIBILITY TO THE DISABLED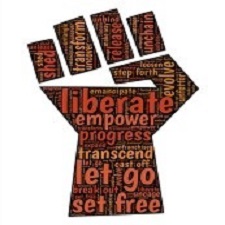 EMPOWERMENT NOT CHARITY
How the campaign took shape?
Health camps:Apart from extensive news coverage, Patrika organized health camps dedicated to the disabled in Amrapura, Jaipur where free health check-ups and treatments were provided by doctors.



Conclave meet: Patrika organized a confluence of policy makers and social organizations working for the disabled. Children with special needs performed and put forth their interests in getting empowered through greater accessibility and perception change.


Hearing aid distribution camp :In September, 2013, a special Hearing Aid Distribution camp was organized at the headquarters of Patrika Group in Jaipur. Ear moulds were taken by the doctors and the people were given free hearing aids. For many, this was the first time in their lives that they could feel auditory sensations.
Our impact story:
1500+ registrations in health camp; 150 tricycles, 35 wheelchairs, 60 crutches and hearing aids distributed
Ramps created overnight at CM's residence; ramps made at Ajmer railway station
Gallery